Books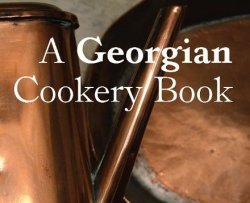 £15.00 (FHYE1918)
Softback, full colour, 160 pages
Laraine Hare
Authentic eighteenth-century recipes you can prepare in your own home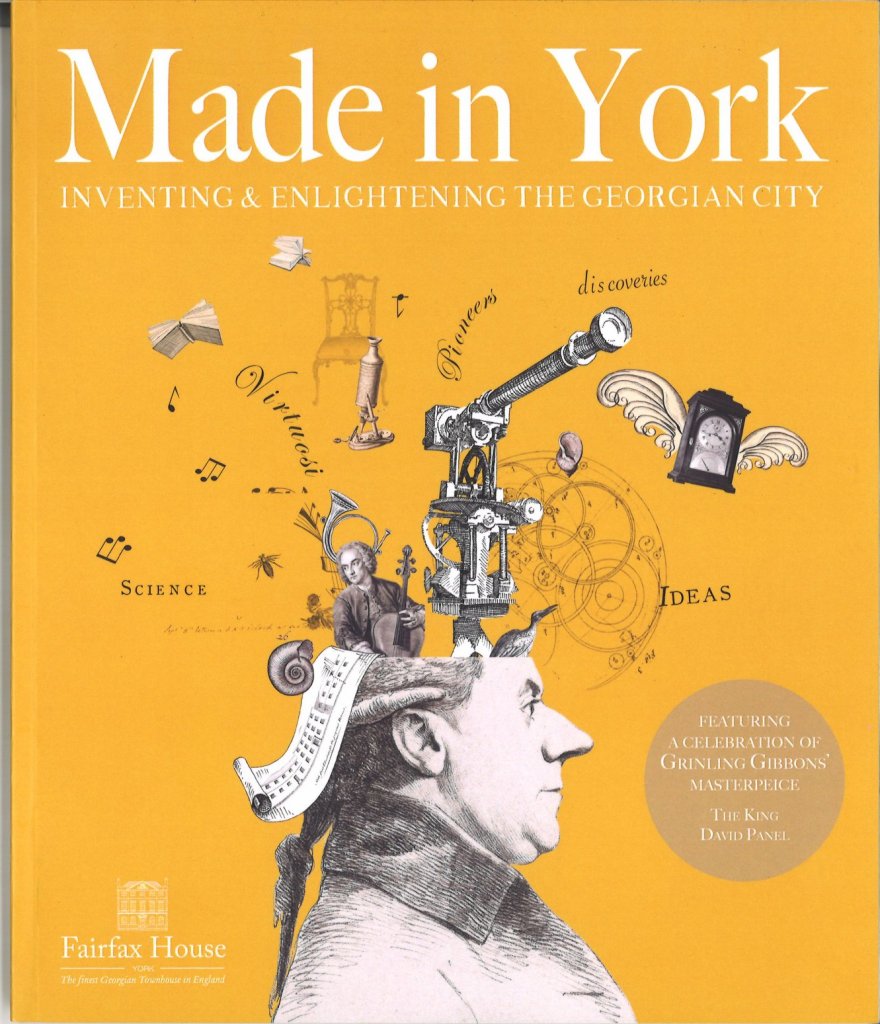 £5.00
Softback, 112 pages
Dr. Sarah Burnage
Made in York: Inventing and Enlightening the Georgian City is the remarkable story of York's significant contribution to the era of Enlightenment, rediscovering the legacies, rare objects and forgotten triumphs left behind for future generations.
Covering a period of 150 years this captivating publication gives readers an insight into York on the brink of modernity and the people who helped to get it there. From art to architecture, science and astronomy to medicine and carving to clock-making, this text really has something for everyone.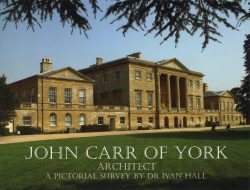 £9.00 (FHYE684)
Softback 64 Pages
Ivan Hall
A Pictorial survey of one of Yorkshire's finest architects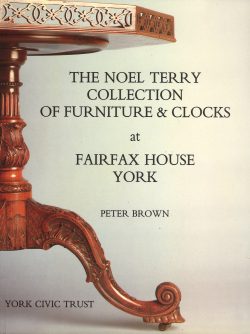 £5.00 (FHYE139)
Available in Hardback Or Softback 152 Pages
Peter Brown
Fully illustrated catalogue of the Noel Terry collection of furniture and clocks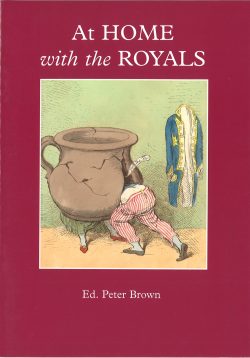 £3.00 (inclusive of UK postage and packaging)
softback, full colour, 16 pages
Peter Brown
George III and his offspring were the butt of some of the finest and funniest of the late eighteenth century drawings. The best known of the Georgian satirists, James Gillray, used his skills to savage his favourite cast of characters. No other artist could compare with him in terms of his sense of irony, his cultural understanding and the deadly accuracy of his abuse.
Catalogue from the exhibition, At Home with the Royals, held at Fairfax House in 2007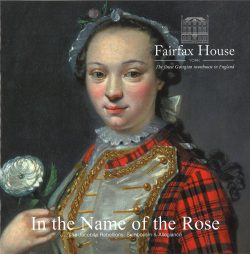 £5.00 (inclusive of UK postage and packaging)
Softback, full colour, 24 pages
Hannah Philip
The Jacobite Rebellions had a profound impact on eighteenth century society and across the country as a whole. Held to mark the 250th anniversary of Fairfax House, the exhibition, In the Name of the Rose, examines the significance of this armed conflict on the lives of the Fairfaxes and the influence that the rebellions may have had on this catholic family's psyche. This accompanying exhibition publication explores the secretive, subversive and dangerous world of the Jacobite, and the use of symbolism to carry messages of loyalty. It also raises important questions about the Fairfax family, their won sympathies, and how these might be conveyed through the very fabric of this townhouse itself.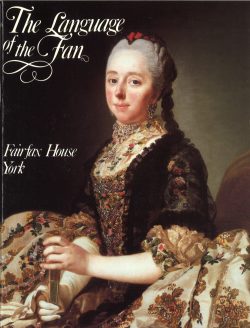 £5.00 (inclusive of UK postage and packaging)
Softback, colour, 34 pages
Ivison Wheatley, Peter Brown
Catalogue from the exhibition, The Language of the Fan, (held at Fairfax House in 1989) exploring the critical function that fans had in the development of social graces during the 18th century, as well as examining fans of this period as highly accomplished works of art in their own right.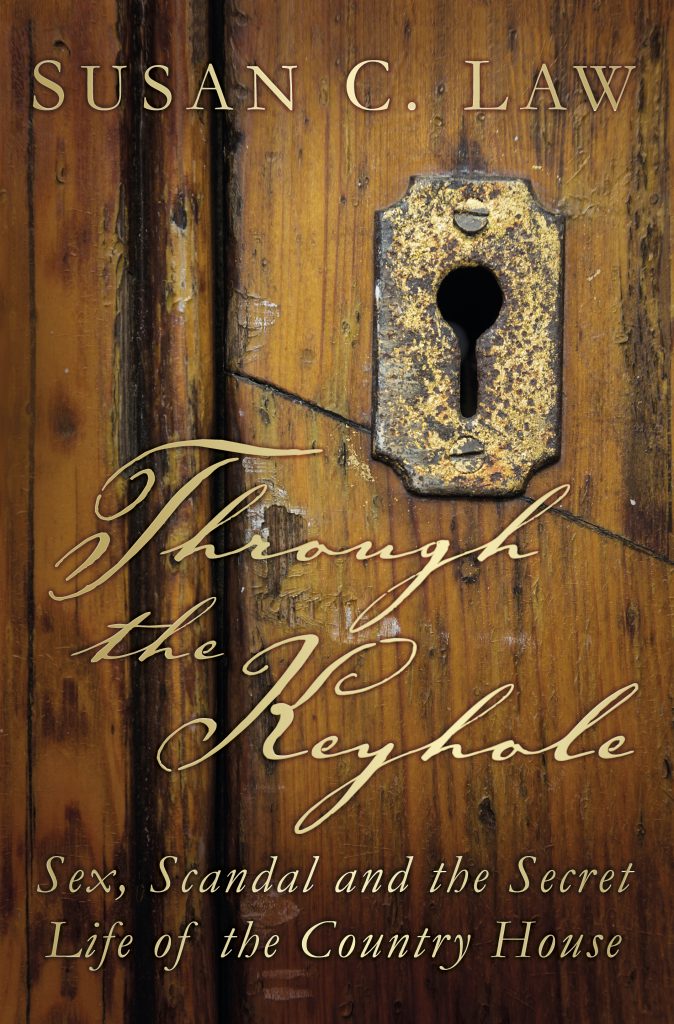 £9.99 (FHYE1843)
Softback, 296 pages
Susan C. Law
Scandal existed long before celebrity gossip columns, often hidden behind the closed doors of the Georgian aristocracy. But secrets were impossible to keep in a household of servants who listened at doors and spied through keyholes. The early mass media pounced on these juicy tales of adultery, eager to cash-in on the public appetite for sensation and expose the shocking moral corruption of the establishment.
Drawing on a rich collection of original and often outrageous sources, this book brings vividly to life stories of infidelity in high places – passionate, scandalous, poignant or tragic – and reveals how the flood of print detailing sordid sexual intrigues, created a national outcry and made people question whether the nobility was fit to rule.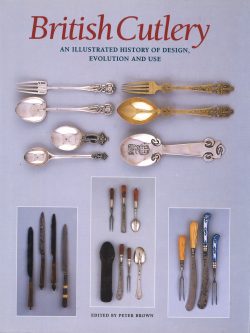 £10.00 (inclusive of UK postage and packaging)
Available in Hardback or Softback, full colour, 160 pages (FHYE147/148)
Peter Brown
This richly illustrated book provides a comprehensive survey of the design and evolution of cutlery in Britain from Neolithic times to the present day. Over 500 examples of cutlery and table settings are described and reproduced in colour together with engravings, makers' pattern books and other documentary records. This book also includes the use of cutlery at table, the etiquette of dining and the development of eating implements across five millennia.
This publication is both an invaluable resource for museums, collectors and dealers and an important contribution to our knowledge of the presentation of meals at table.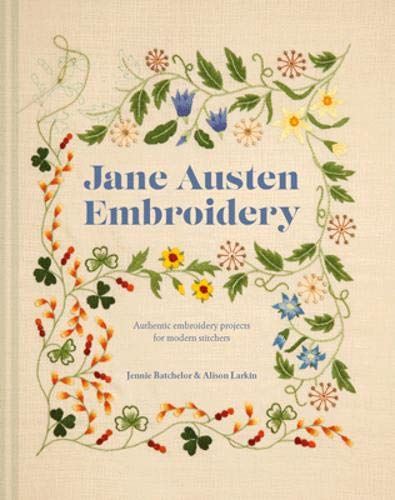 £16.99 (FHYE2160)
Illustrated: Over 100 colour photographs and illustrations
Hardback, Pages: 160
Jennie Batchelor & Alison Larkin
This book showcases recently discovered 18th century embroidery patterns expertly repurposed into 15 modern stitching projects. The patterns and projects are brought to life with glimpses into the world of Regency women and their domestic lives through lively historical features, quotes from Jane Austen's letters and novels, enchanting illustrations and inspirational project photography. Jane would have used patterns such as these, and now readers can stitch along with her to make beautifully embroidered, practical items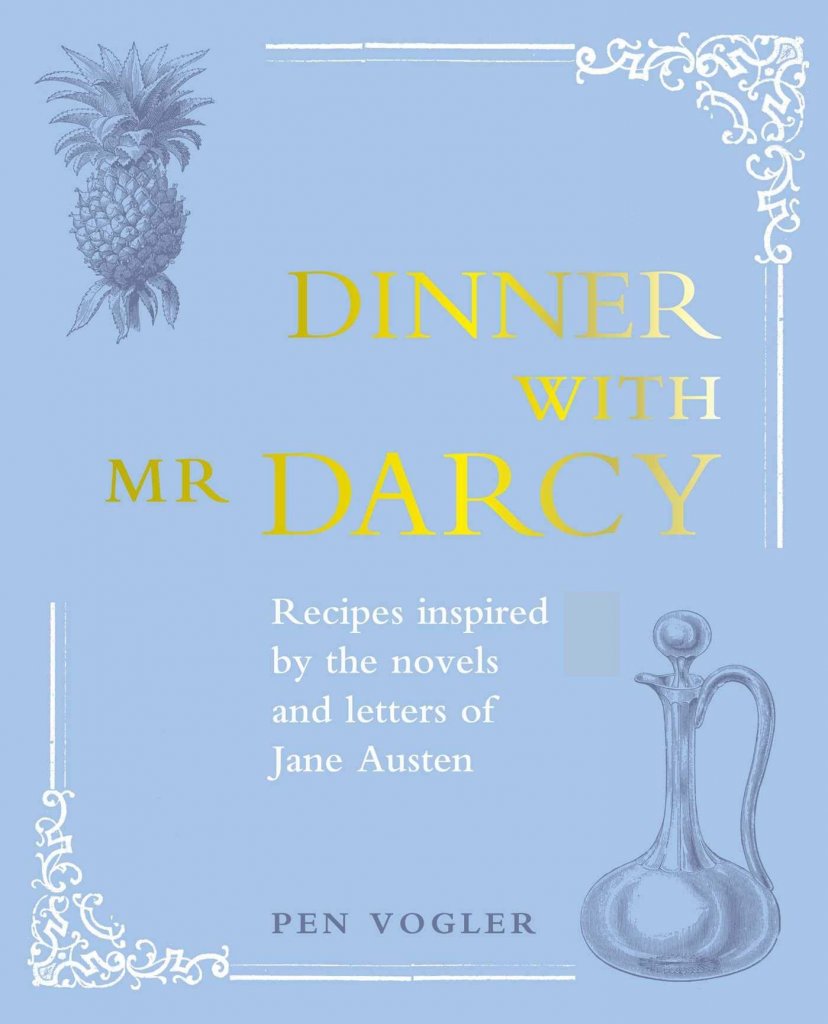 £16.99 (FHYE2156)
Hardback, Illustrated, 160 pages
Pen Vogler
Ideal whether you are hoping to beguile a single gentleman in possession of a substantial fortune, or just want to recreate the picnic on Box Hill in Emma. Here you will find authentic recipes from the Georgian period, inspired by the food that features in Austen's novels and letters, and adapted for contemporary cooks. Feature spreads cover some of the key themes of food and eating in Austen's time, including table arrangements, kitchens and gardens, changing mealtimes, and servants and service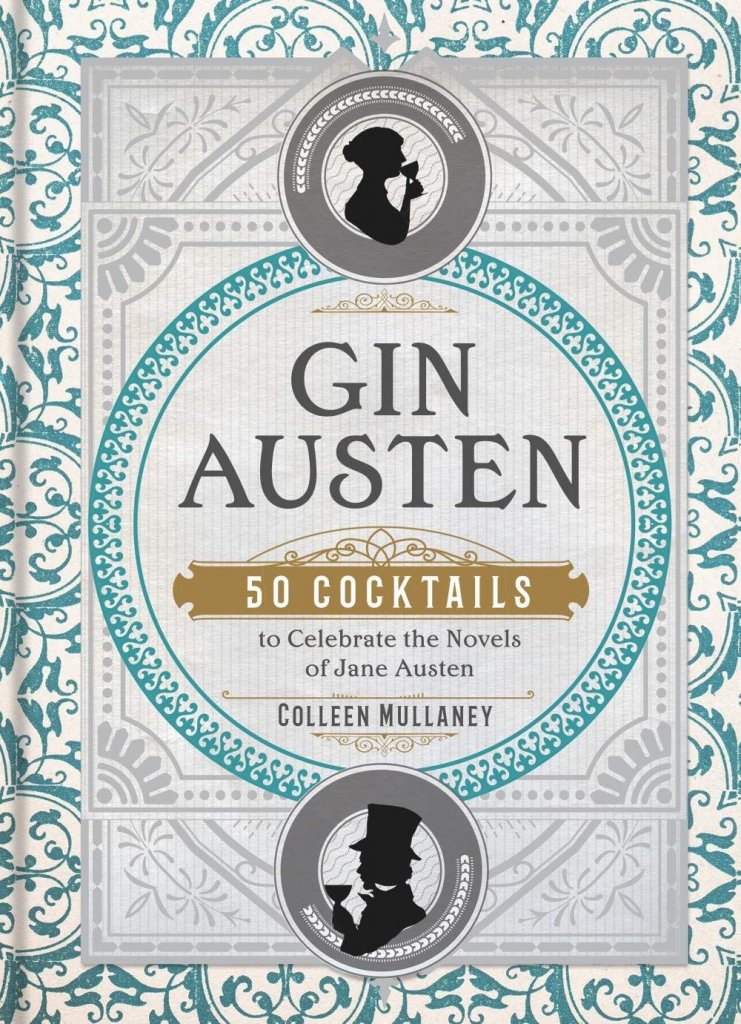 £14.99 (FHYE2158)
Hardback, 144 Pages
SOLD OUT (Please email us for information on re-stock)
Colleen Mullaney
A world of cobblers, crustas, flips, punches, shrubs, slings, sours and toddies, with recipes that evoke the past but suit today's tastes. Raise your glass to Sense and Sensibility with a Brandon Old-Fashioned, Elinorange Blossom, Hot Barton Rum or Just a Dashwood. Toast Pride and Prejudice with a Cousin Collins, Fizzy Miss Lizzie, Gin & Bennet or Salt & Pemberley. Brimming with enlightening quotes from the novels and Austen's letters, and featuring beautiful photographs and period design, this is a must for any devoted Janeite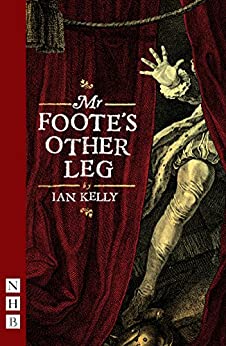 £9.99 (FHYE1506)
Softback, 128 pages
Ian Kelly
In Georgian London no one is more famous than Samuel Foote. Satirist, impressionist and dangerous comedian, friend of David Garrick and Dr Johnson, he is a bona fide celebrity in an age obsessed with fame. He even has the ear of the King.
But when Foote finds himself at the centre of a media storm – and under the surgeon's knife – there's only one question on everyone's lips: does fame make you mad?
Based on Ian Kelly's award-winning biography, Mr Foote's Other Leg is a riotously funny play exploring our obsession with celebrities, through the true story of the Oscar Wilde of the eighteenth century. It premiered at Hampstead Theatre in September 2015, in a production directed by Richard Eyre and featuring Simon Russell Beale as Foote.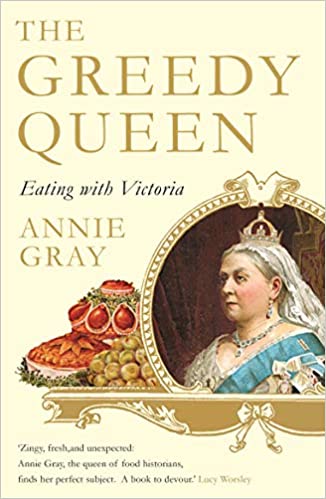 £8.99 (FHYE2159)
Softback, 400 pages
Annie Gray
The Greedy Queen celebrates Victoria's appetite, both for food and, indeed, for life.
Born in May 1819, Victoria came 'as plump as a partridge'. In her early years she lived on milk and bread under the Kensington system; in her old age she suffered constant indigestion yet continued to over-eat. From intimate breakfasts with the King of France, to romping at tea-parties with her children, and from state balls to her last sip of milk, her life is examined through what she ate, when and with whom. In the royal household, Victoria was surrounded by ladies-in-waiting, secretaries, dressers and coachmen, but below stairs there was another category of servant: her cooks. More fundamental and yet completely hidden, they are now uncovered in their working environment for the first time.
Voracious and adventurous in her tastes, Queen Victoria was head of state during a revolution in how we ate – from the highest tables to the most humble. Bursting with original research, The Greedy Queen considers Britain's most iconic monarch from a new perspective, telling the story of British food along the way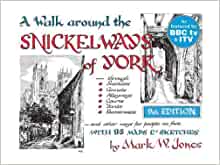 £5.99 (FHYE1099)
Softback, with over 80 illustrations and maps 96 pages
Mark W Jones
An Illustrated guide to the Snickleways of York, essential reading for the city explorer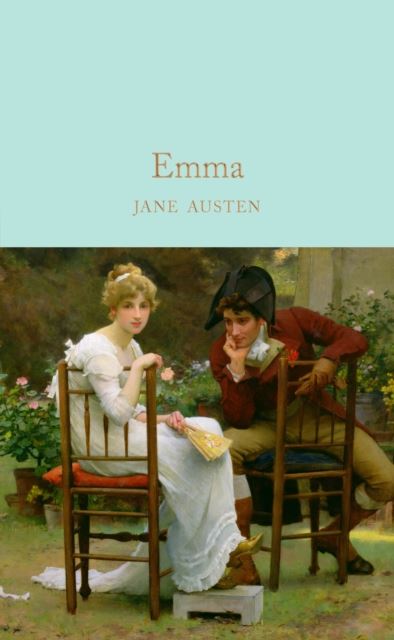 £9.99 (FHYE2157)
Hardback, 492 pages
Jane Austen
Jane Austen teased readers with the idea of a 'heroine whom no one but myself will much like', but Emma is irresistible. 'Handsome, clever, and rich', Emma is also an 'imaginist', 'on fire with speculation and foresight'. She sees the signs of romance all around her, but thinks she will never be married.
Her matchmaking maps out relationships that Jane Austen ironically tweaks into a clearer perspective. Judgement and imagination are matched in games the reader too can enjoy, and the end is a triumph of understanding.