Conserving the Magdalene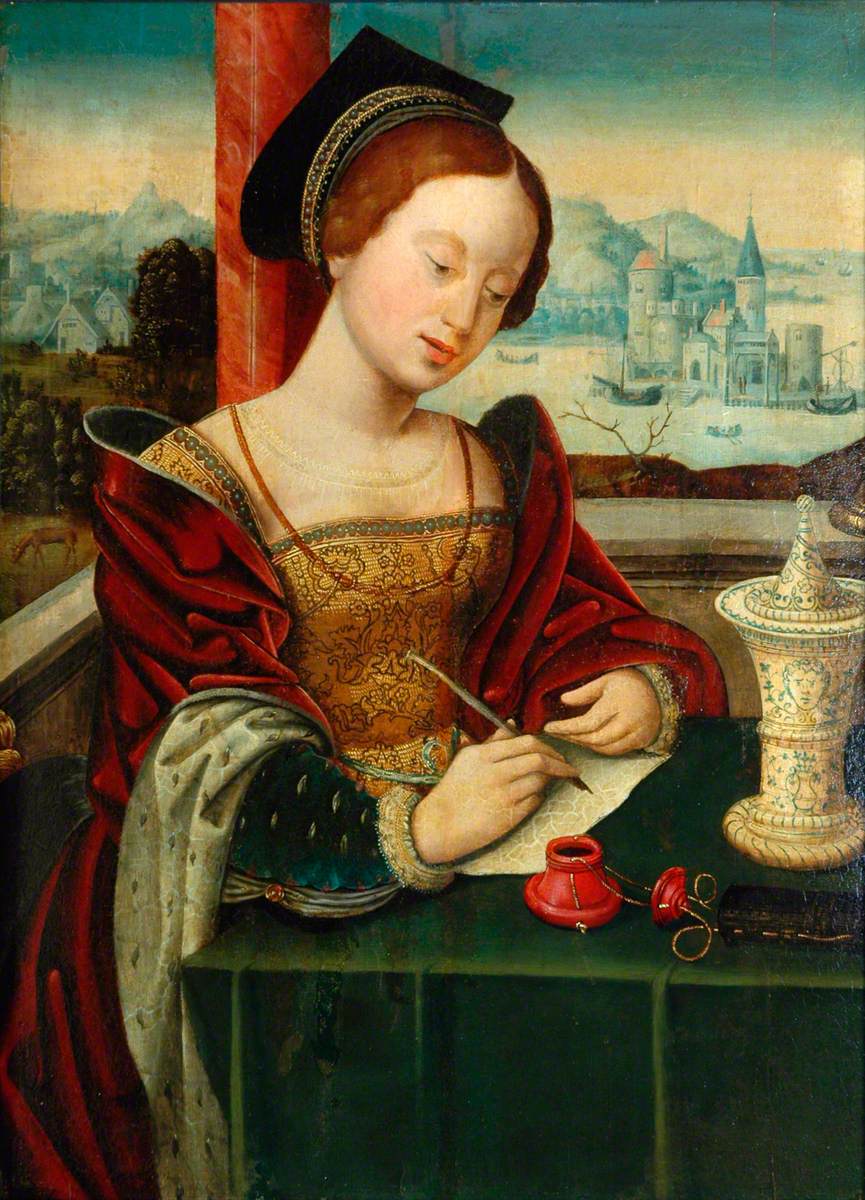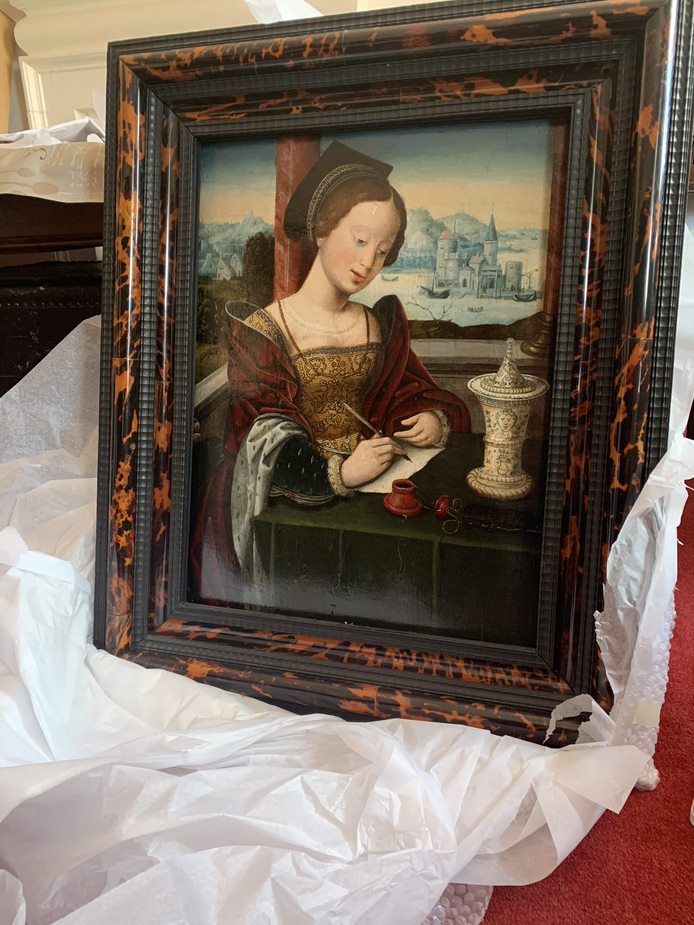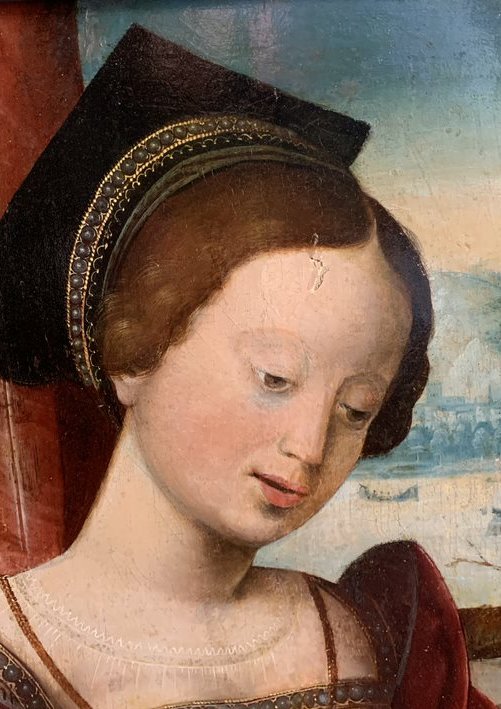 Thanks to generous public donations, the Fairfax House curatorial team have successfully raised £380.00 to restore a significant painting from the collection, titled The Magdalene.
The Magdalene features a finely painted portrait of Mary Magdalene seated at a table, writing, with an inkwell and a jar of ointment to one side. She wears distinctive costume and headgear, while the background landscape of a moated castle and mountains indicates the painting dates from the mid-sixteenth century (c.1520-40).
Acquired as part of the Noel Terry Bequest in 1984, The Magdalene represents archetypal religious portraiture produced in the prolific Flemish regions of Antwerp and Brussels between c.1520 and 1650. Painted on a thin oak panel, it has been attributed courtesy of Christie's Fine Art Appraisals to an artist in the School of Jan Matsys (c.1509-1575).
Unfortunately changing environmental conditions in the museum, brought on by last year's heatwave, have contributed to blistering in the paint work. This has led to The Magdalene suffering some small losses which require urgent attention from a conservator.
An important part of the Fairfax House collection, this piece represents the strong Catholic identity of the Fairfax family and usually hangs as one of a pair along with St Francis of Assisi.  With your help we have been able to conserve this work and return it to permanent display in Fairfax House.