Pioneers and Inventors
Who were the women and men behind the scientific, technological, cultural and philosophical advances of the eighteenth century? What or who influenced their genius? Who were the patrons and curators of this new world of enlightenment? From royalty to craftsmen and scientists to musicians, find out about the pioneers of our modern world right here.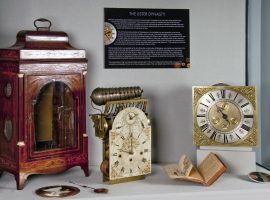 Georgian clockmaking was a tradition as much as it was a trade, knowledge of the craft often being passed within families from generation to generation.

Quakerism and clockmaking had a strong connection during the seventeenth and eighteenth centuries with many Quaker families having an involvement in the clock trade. Daniel Quare and George Graham were preeminent figures.