Pleasuring the Senses
Sight; sound; taste; touch; smell: what brings pleasure to our senses today? You may be surprised to discover what was sought for pleasure in Georgian Britain, or you may think that nothing much has changed! From the delights of music and gardens, to the more basic instincts of sexual pleasure, Georgians were certainly not short on ways in which to indulge their senses. Open your mind to a world of Georgian delights in these articles.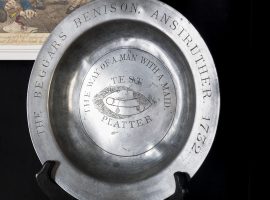 The hedonistic club of 'The Most Ancient and Most Puissant order of the Beggar's Benison' reinforced the bonds of homo-sociability through a celebration of male sexuality and a series of surprising initiation ceremonies.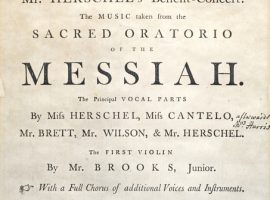 Music was a pleasurable leisure and communal activity in the Georgian era, enjoyed across the social spectrum. One of the principal ways in which people experienced music was through domestic music-making.