Sandwich Pack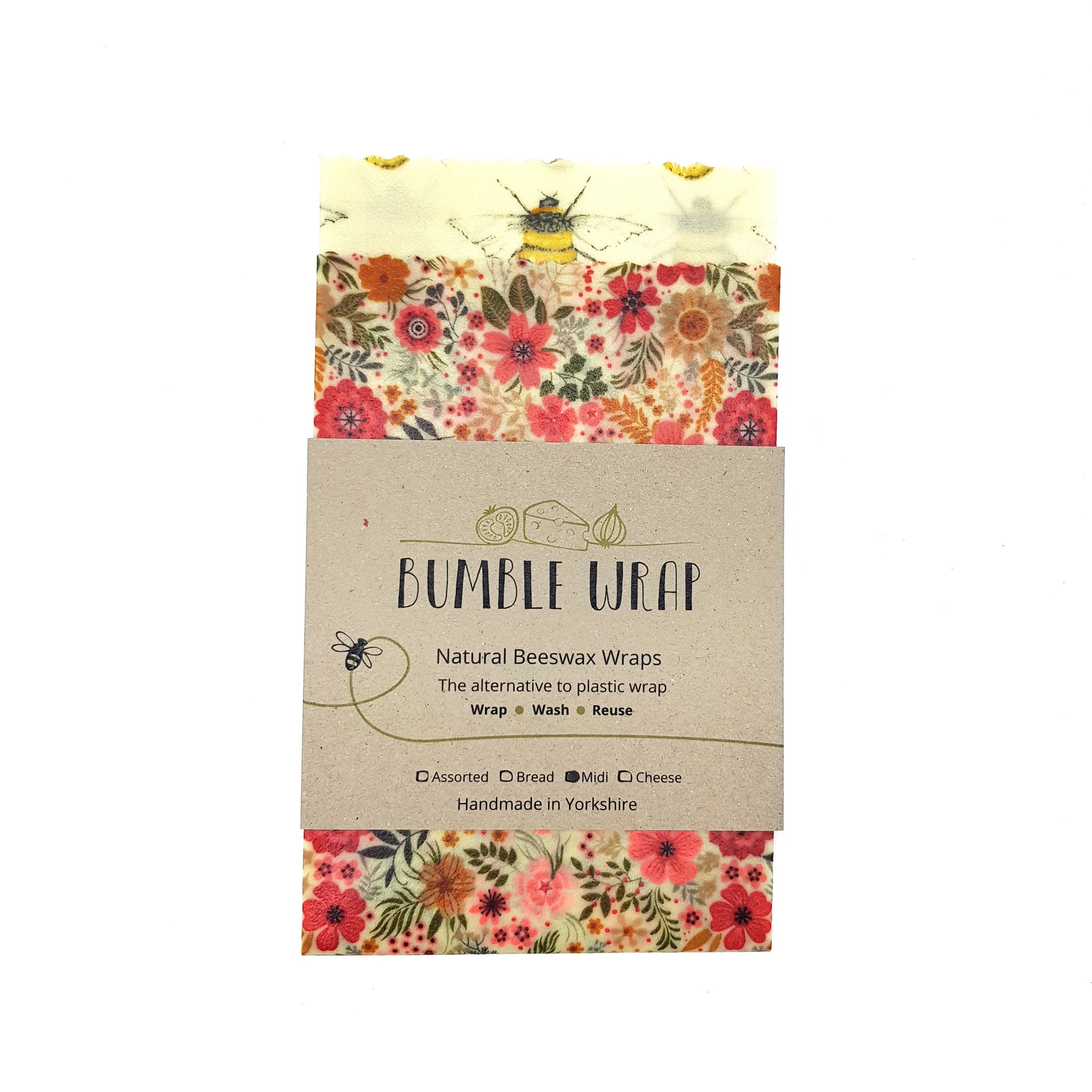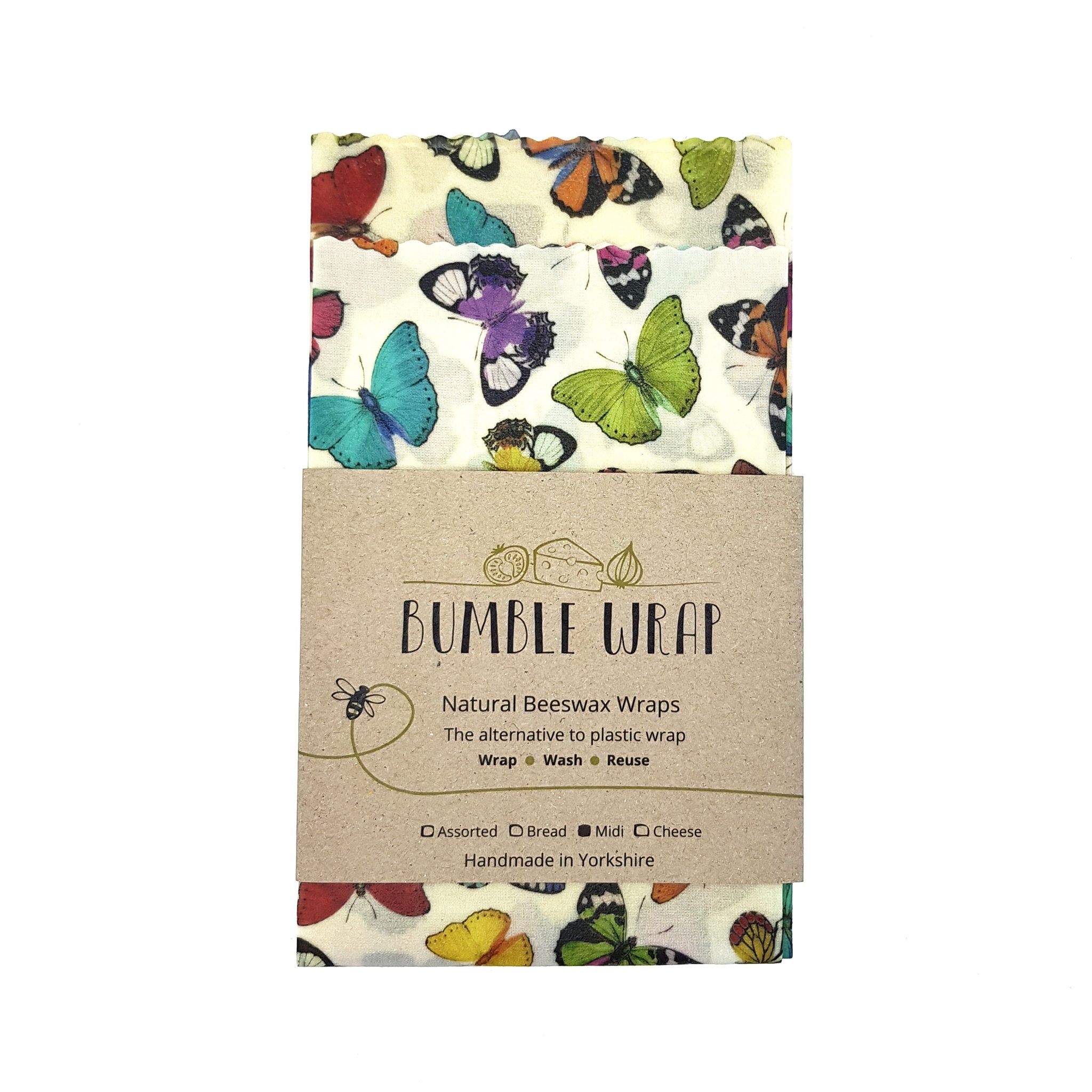 The sandwich set is made up of one 35cm wrap and one 25cm wrap, perfect for taking packed lunches to the office or to school.
The 35cm will hold 2 good rounds of sandwiches. The 25cm is the perfect size for a big hunk of cake or a handful of carrot sticks for the healthier choice. It can be turned into a useful snack bag with just a few origami folds.
£12.00
Available in Bees & Floral or Butterflies.
Please note all sizings are approximate.
Reusable
Washable
Plastic free
Biodegradable
100% natural ingredients
Packaging is biodegradable and recycled
Handmade in Yorkshire