WELCOME
Come and unlock the splendour within the finest Georgian town house in England. A classical architectural masterpiece of its age, Fairfax House was originally the winter home of Viscount Fairfax. Its richly decorated interior was designed by York's most distinguished eighteenth-century architect, John Carr.
Extensively adapted in the twentieth century as a cinema and dance hall, Fairfax House was saved from decay and returned to its former glory by York Civic Trust in 1982-84.
Today, Fairfax House once more transports you to the splendour of city-living in Georgian York, the centre of polite society. The superb Noel Terry collection of furniture, clocks, paintings and decorative arts, described by Christie's as one of the finest private collections of the twentieth century, perfectly complements the house, bringing it to life and creating a special lived-in feeling.
With an exciting programme of special events and changing exhibitions, there is always a reason to visit Fairfax House.
DID YOU KNOW?
In the 18thCentury, people made use of wine glasses to hold their boiled egg. By the 1770s however firms like Mathew Boulton were making sets of egg cups in metal and the Staffordshire potteries were producing ceramic versions.
LATEST NEWS
Volunteer at Fairfax House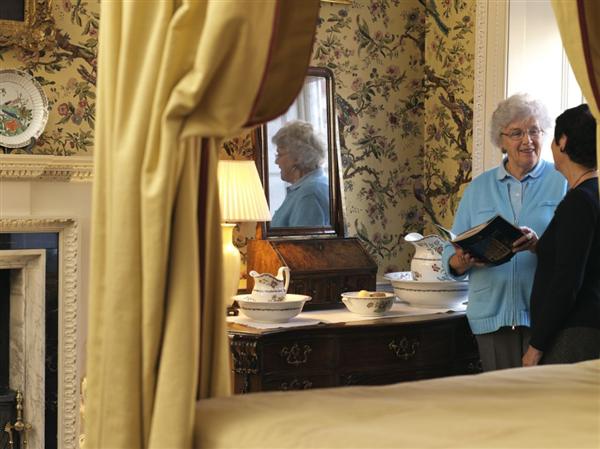 Do you enjoy learning? Are you interested in York's history, architecture and decorative arts? Would you like to be part of a team sharing knowledge with others? Then why not attend the Volunteer Training Course and become a Room Host at Fairfax House! This introductory course will combine talks on the Architecture, Antiques and History of this eighteenth century townhouse with practical sessions introducing you to the role of being a Room Host at Fairfax House. Don't miss this unique opportunity to see behind the scenes and indulge your passion for history! The next training course will be held over 8 sessions on Mondays and Thursdays: the 13th, 16th, 20th, 23rd, 27th and 30th of July & the 3rd and 10th of August. Click on the 'Get Involved' tab for more information.
A Right Bobby Dazzler!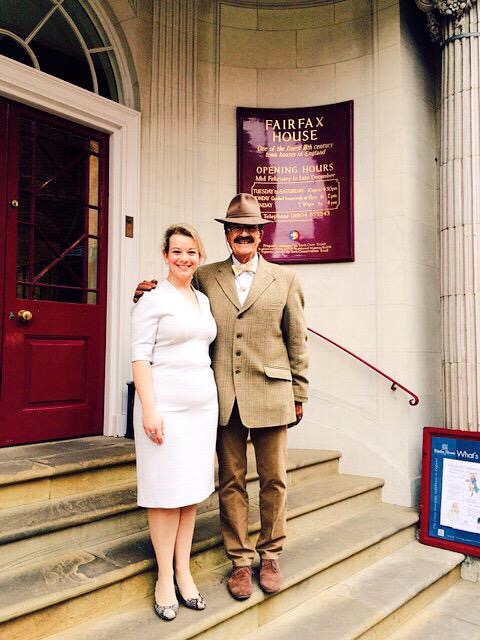 Did you see Fairfax House on Bargain Hunt on the 11th of May? Hannah Phillip, our Director, gave Tim Wonnacott a tour of the house and revealed a few of our best kept secrets! If you missed it, don't panic - the episode will be available to view on the BBC iPlayer website for the rest of the month.

Follow us on Twitter