WELCOME
Come and unlock the splendour within the finest Georgian town house in England. A classical architectural masterpiece of its age, Fairfax House was originally the winter home of Viscount Fairfax. Its richly decorated interior was designed by York's most distinguished eighteenth-century architect, John Carr.
Extensively adapted in the twentieth century as a cinema and dance hall, Fairfax House was saved from decay and returned to its former glory by York Civic Trust in 1982-84.
Today, Fairfax House once more transports you to the splendour of city-living in Georgian York, the centre of polite society. The superb Noel Terry collection of furniture, clocks, paintings and decorative arts, described by Christie's as one of the finest private collections of the twentieth century, perfectly complements the house, bringing it to life and creating a special lived-in feeling.
With an exciting programme of special events and changing exhibitions, there is always a reason to visit Fairfax House.
DID YOU KNOW?
Viscount Fairfax kept peacocks at Gilling Castle. Many ended up in Fairfax House, baked in pies.
EXHIBITIONS
Tuesday 18 November 2014

Tuesday 18 November 2014 - Wednesday 31 December 2014

FIND OUT MORE >
LATEST NEWS
'Tis the Season to be Merry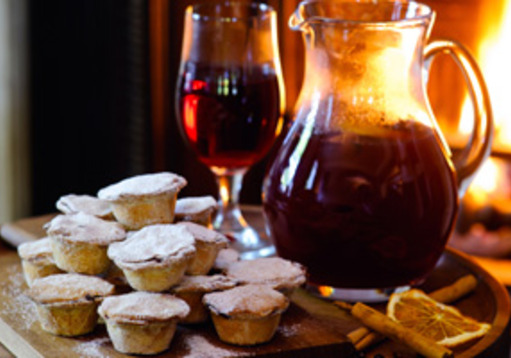 Enjoy a warming glass of mulled wine and a delicious mince pie in our Georgian kitchen this winter for just £3.00. Our costumed cooks will be serving from 1pm - 3pm, Tuesday - Saturday.
Job Vacancy
Fairfax House is currently looking to recruit a Personal Assistant (PA), who will work closely with the Director providing efficient administrative support. They will support the Director in their efforts to reach targets and deliver strategic goals, enabling them to make the best use of their time by dealing with secretarial and administrative tasks. Please click on 'Get Involved' above and then 'Jobs' for more information and how to apply.

Follow us on Twitter