Learn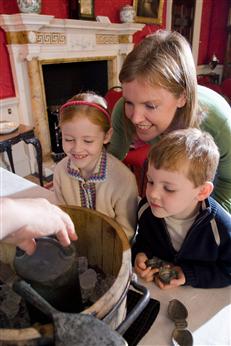 Fairfax House recognises the principle that learning is for life. It aims to inspire and enable learning at all educational levels and ages, whether at primary, secondary or tertiary level or as adult learners, through high quality interpretation and the provision of engaging learning opportunities.
It is the Museum's vision to be a cultural centre of excellence and a leading source for the interpretation of, and education in, Georgian life.
Fairfax House is committed to supporting education in the community and encourages newcomers, students and professionals alike to learn from the enormous range of skills and knowledge available through the house, its collections and staff.
Follow the links to find out more about what Fairfax House offers schools and colleges, information about our community events and activities, and details of our external talks programme.