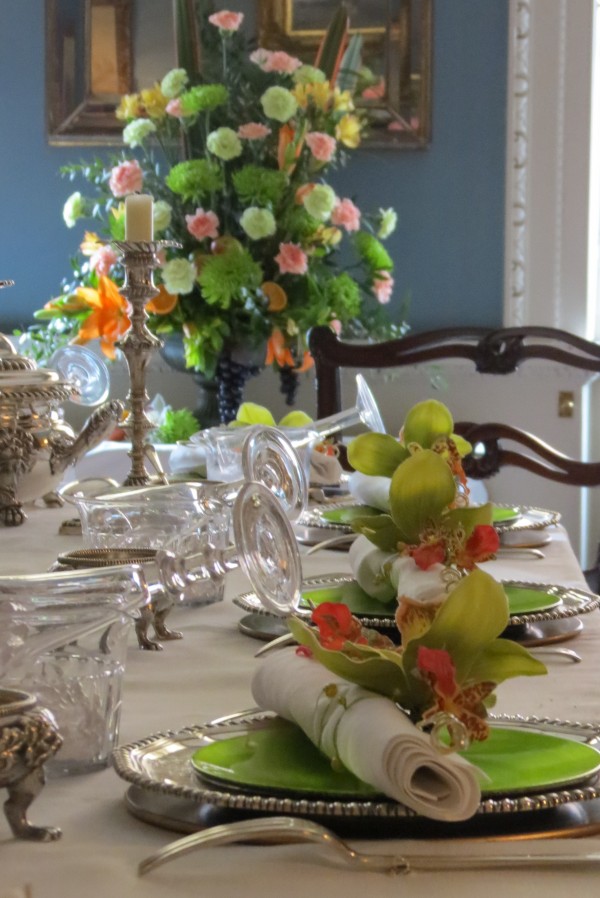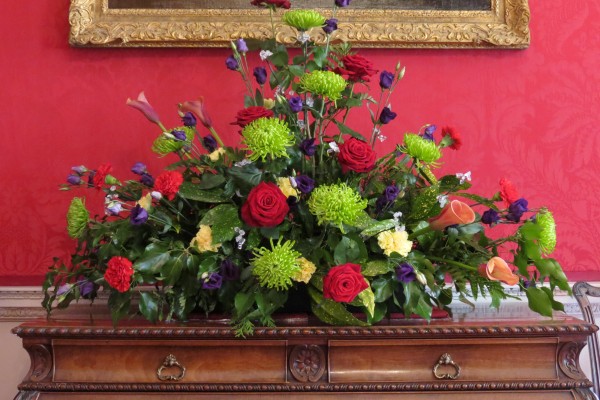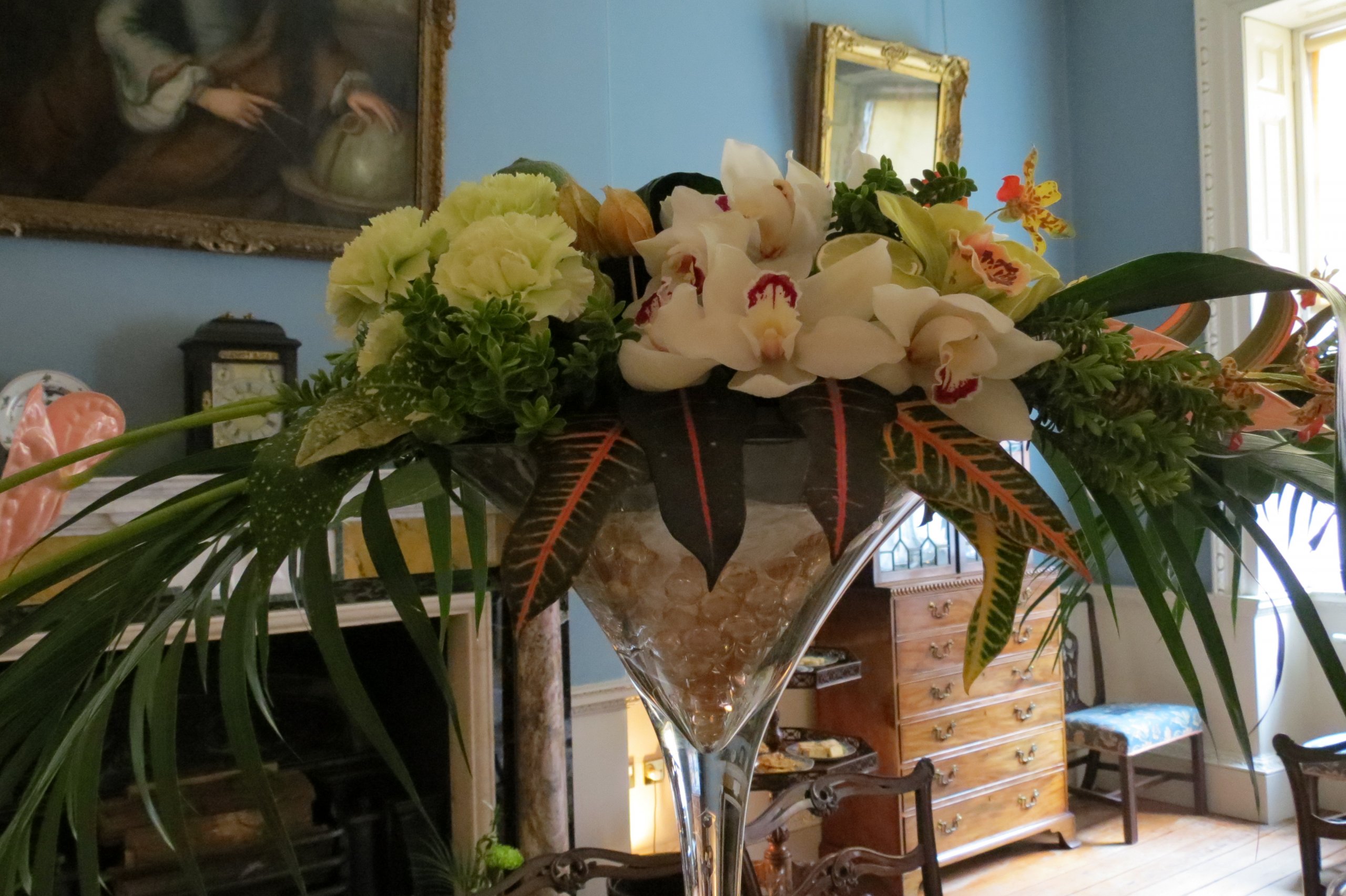 Jewels, diamonds, coronets, tiaras and other precious jewelled treasures from Yorkshire abound in this truly magnificent exhibition that will set many hearts racing, and envious eyes gleaming.
PHOTOCALL OPPORTUNITY: Thursday 7 February at 1.00pm Prior to the official opening of 'Crowing Glory' by the Earl of Ronaldshay, the final piece of jewellery for Crowning Glory will be put into place.
Fairfax House has an enviable reputation for producing wonderful eye-catching exhibitions, bringing to Yorkshire an extraordinary range of the most exceptional and significant historical treasures to bring to life themes focused on the vibrant Georgian Age. In its latest spectacular exhibition, Crowning Glory, Fairfax House nevertheless sets out to surpass all previous achievements as it assembles a magnificent array of jewels and historic jewellery.
This extravagant, glittering exhibition opens a year-long season of celebratory events to mark Fairfax House's 250th anniversary. Fairfax House has scoured the length and breadth of Yorkshire for the most stunning examples of jewellery the county has to offer, bringing together a rich display combining fine pieces from private lenders and important items from museum collections. This exhibition represents a once-in-a-lifetime opportunity to view an astonishing array of glittering treasures: most of these jewels have not previously been on public display, and are unlikely to be on public view again.
Crowning Glory has a particular focus on headwear, featuring a stunning collection of tiaras and coronets. Each of these items is a witness to history, with a story to tell of coronations and celebrations, splendid ceremonies, glittering balls and sparkling weddings down the ages. The superb tiaras in the exhibition, afire with diamonds, will spark both envy and admiration: for brides especially, whose aspiration it is to wear a tiara on their wedding day, there will be much to revel in.
Whilst emeralds, sapphires and pearls each take their place in this exhibition, diamonds undoubtedly take centre stage. The exhibition is also honoured to showcase the splendour of the Crown Jewels (replicas, we hasten to add) including the Sovereign's Orb, Royal Sceptre and St Edward's Crown, precise re-creations of the originals made by Sir Robert Vyner, an ancestor of the Compton family of Newby Hall.
One of the major highlights of the exhibition is the famous Fairfax Jewel, on loan for the first time from the National Trust collection at Seaton Delaval. The presence of this important jewel with its rich historical connections to the Fairfax family make this a very special occasion.
Crowning Glory also looks far back in time to reveal man's and particularly woman's fascination through the ages with jewellery and self-adornment. Jewellery from the Roman, Anglo-Saxon, Viking and mediaeval periods show not only the great craftsmanship of these eras but also underlines that the desire for the self-ornamentation and self-expression which jewellery brought has been strong throughout the centuries, and of course remains so today.
Hannah Phillip, curator of Crowning Glory and Director of Fairfax House, explains: "The challenge when such an anniversary comes around is how to do justice to it and to celebrate and mark the year in a way that will be remembered and makes a fitting tribute to Fairfax House's 250 years. Precious jewels and beautiful jewellery showcased in a lavish and exciting exhibition seem an entirely fitting way to do this.
This exhibition charts the historic associations that jewellery has with Yorkshire's long-established families. This rich historical context links directly to the Fairfax family, whose own fortunes were reflected in the jewels they owned, and whose place in the peerage was expressed by the coronets which signified their rank and status.
But above all, jewellery is a topic which resonates with people and has a strong personal connection. Quite apart from its value and visual beauty, it is the capacity of jewellery to enrich our understanding of ourselves that makes it so interesting."
Crowning Glory will be officially opened by Earl of Ronaldshay, (Chair of the Historic Houses Association for the Yorkshire region) on the evening of Thursday 7 February. The exhibition will be open to the public to coincide with the start of the new season at Fairfax House on FRIDAY 8 FEBRUARY. The exhibition will run until 23 June 2013.
For more information visit www.fairfaxhouse.co.uk
Ends
Press Contacts:         Hannah Phillip, Director Tel: 01904 655543
Email: hannahphillip@yorkcivictrust.co.uk
NOTES
2013 is Fairfax House's 250th anniversary year. Two hundred and fifty years ago, in the spring of 1763, the Fairfax family took up residence in their elegant new townhouse in York, designed for them by the leading Palladian architect John Carr.
Fairfax House's new season opens on Friday 8 February and runs until 31 December 2013. The House is open daily Tuesday-Saturday from 10.00am to 4.00pm, Sundays 12.30-3.30pm and Mondays for tours at 11.00am and 2.00pm.
Admission to the exhibition is included in the entry ticket to Fairfax House.
Adults £6.00 and Concession £5.00 Children FREE