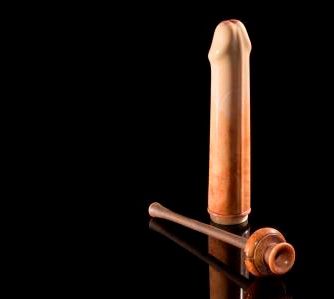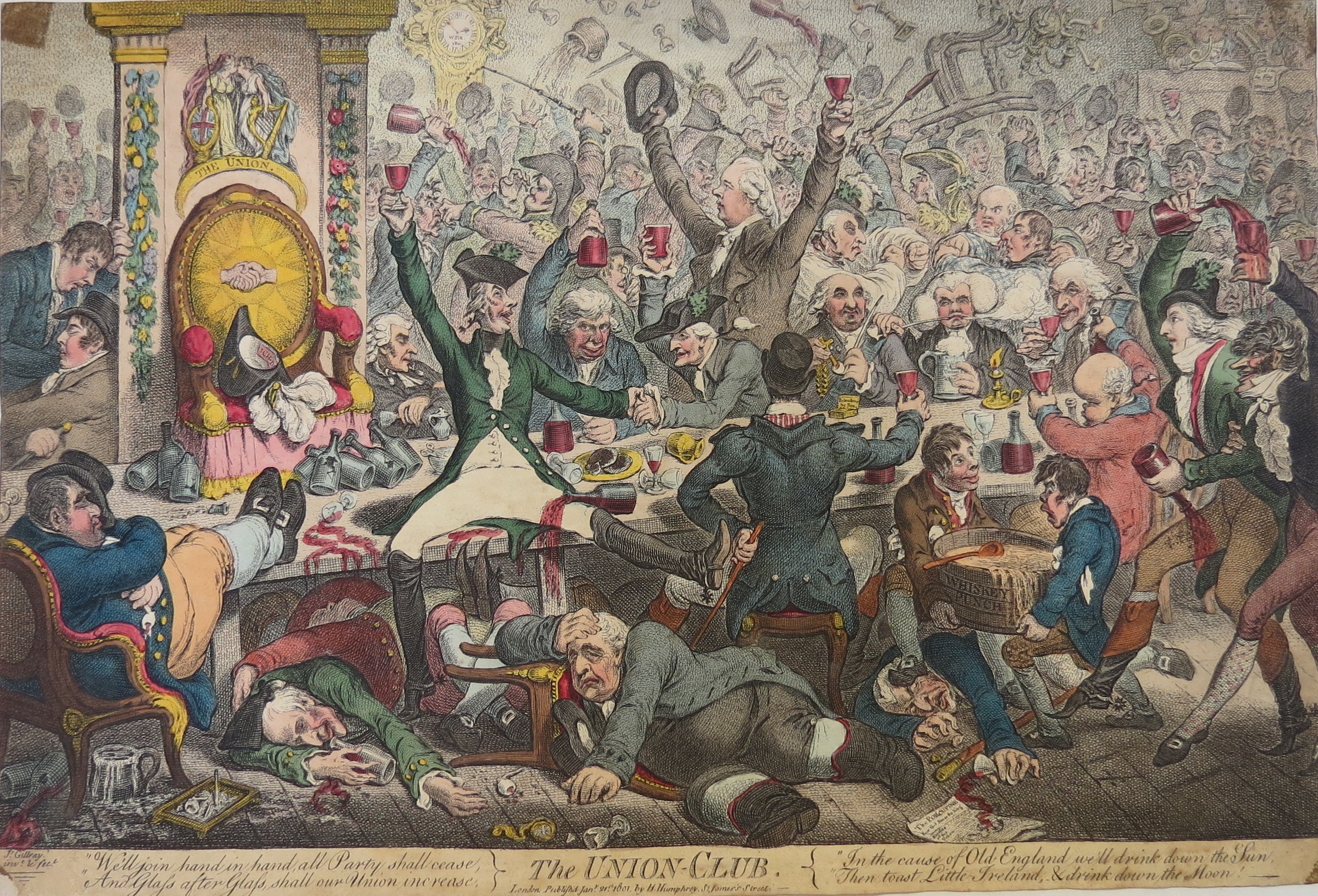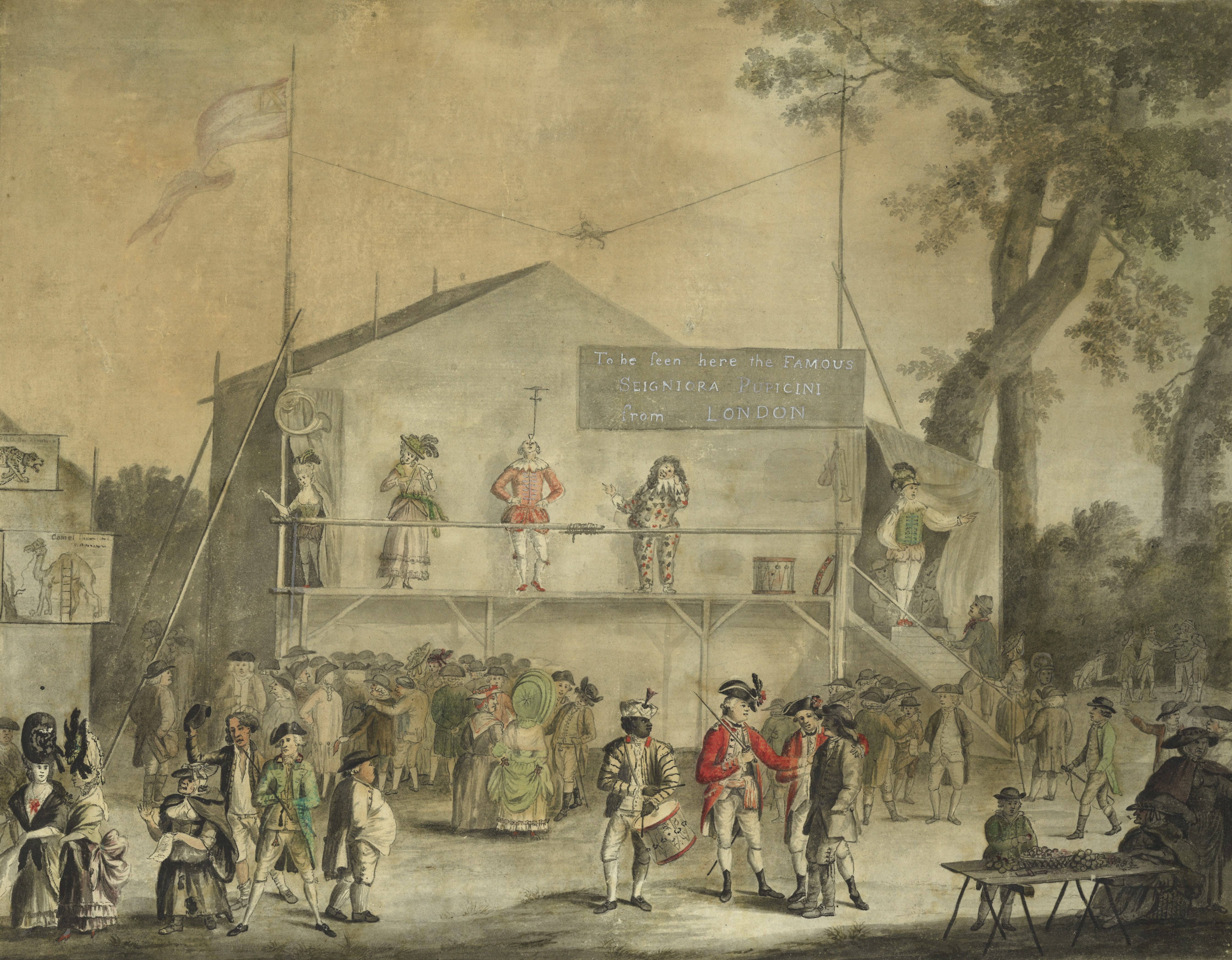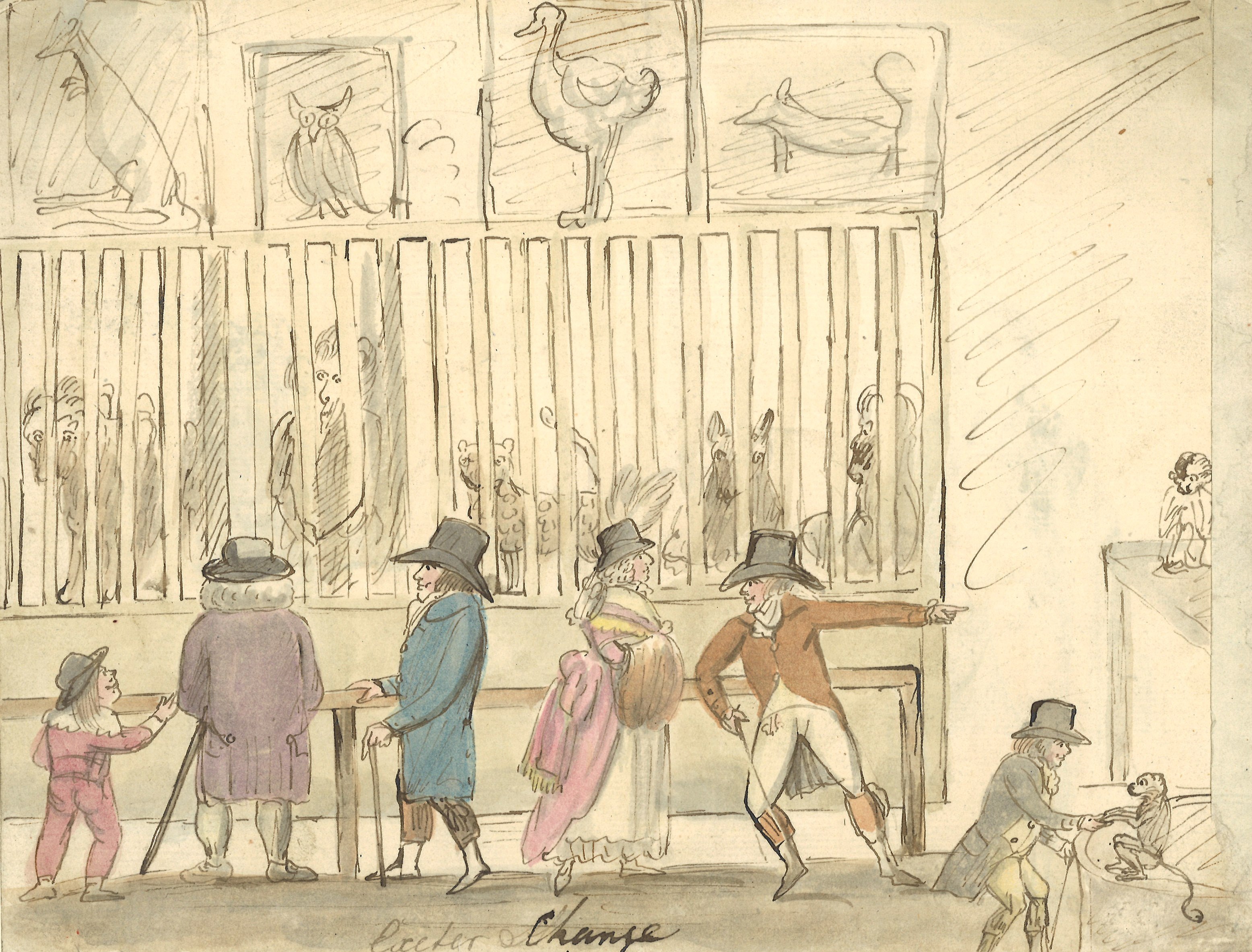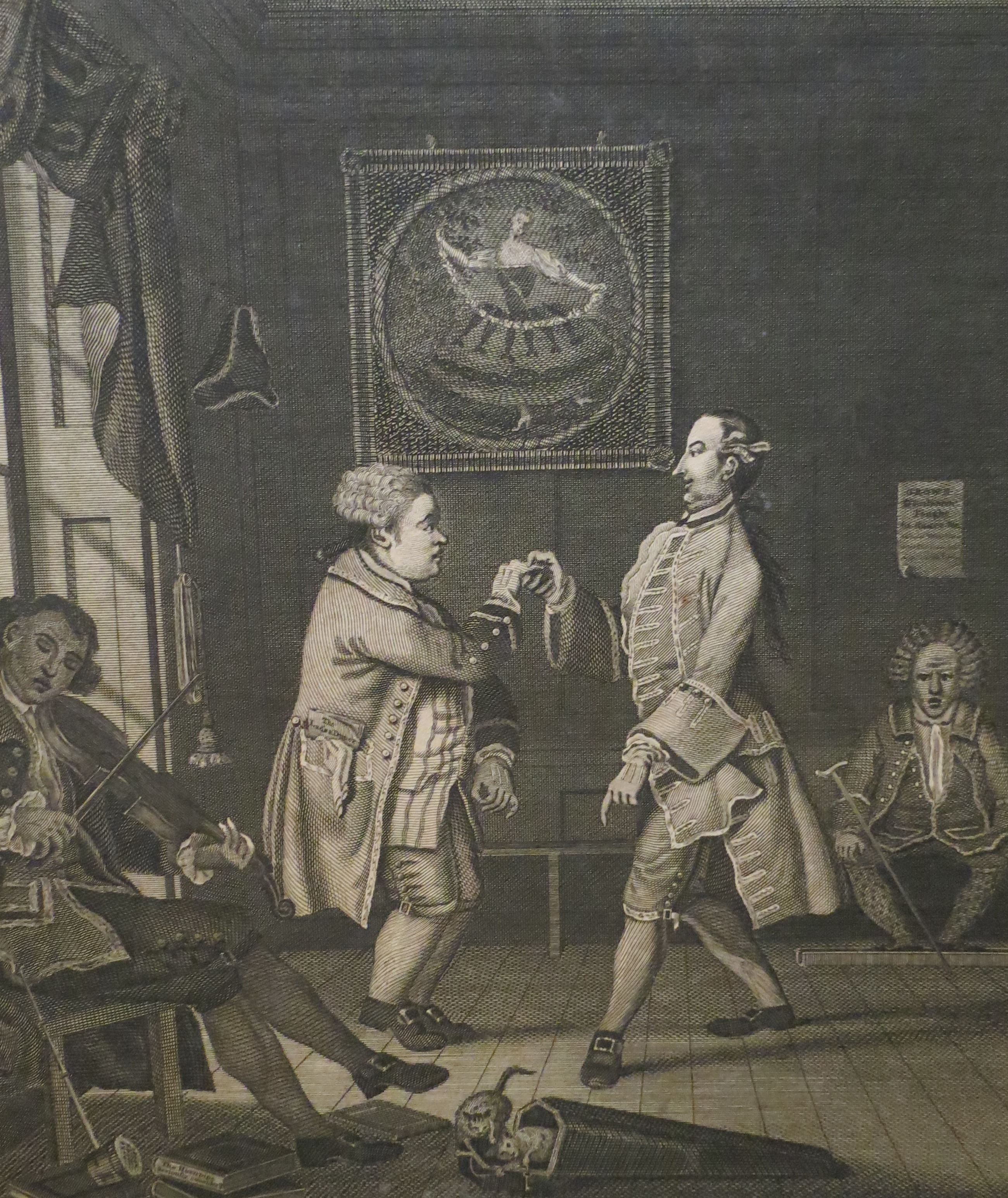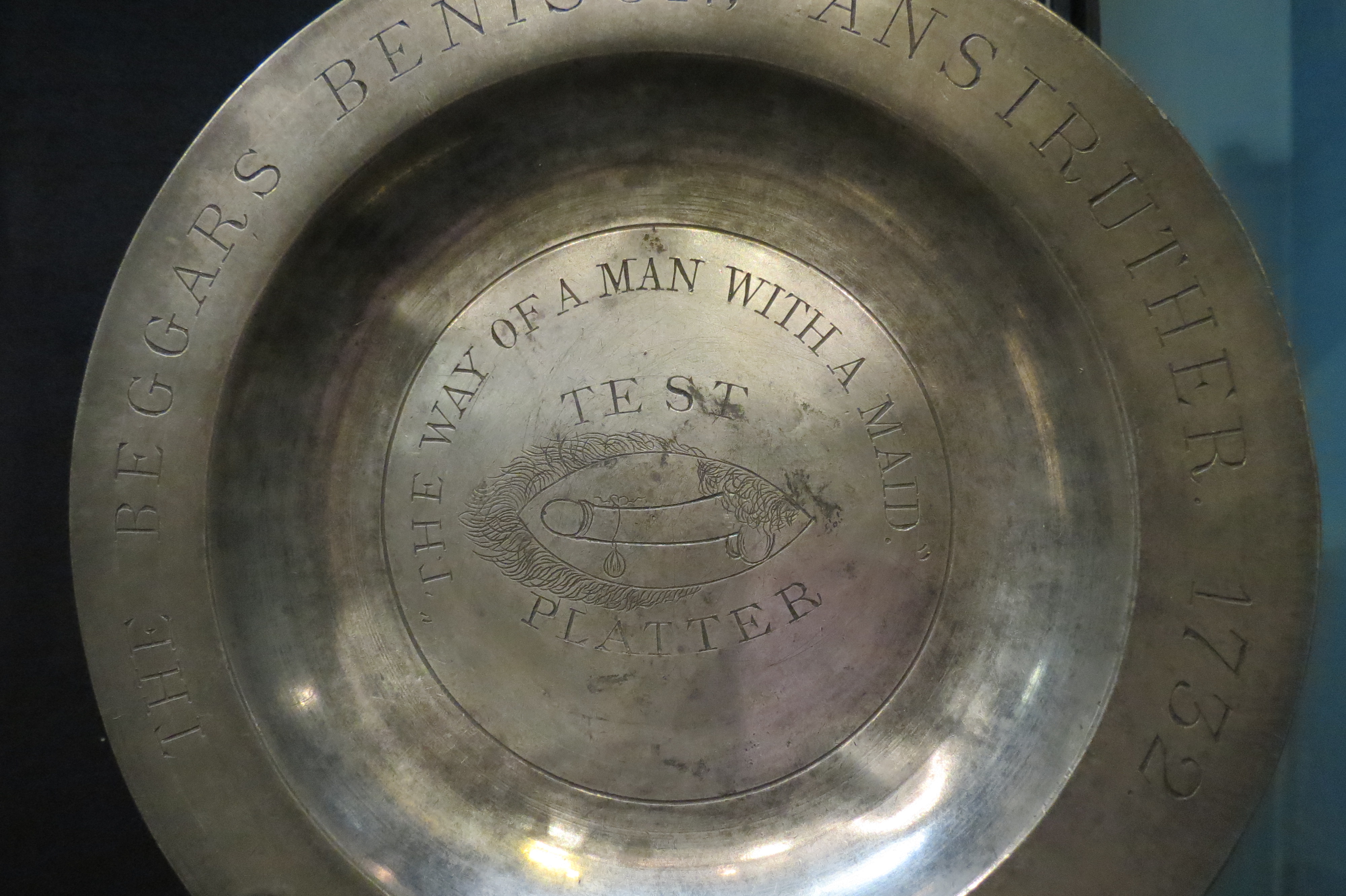 Fairfax House explores the pursuit of pleasure in its latest (and perhaps most controversial) exhibition exploring the weird and wonderful entertainments of the Georgian age.
A taste for blood, brutality and bawdiness mixed with the refined elegance of dance, the music of Handel and the theatrical artistry of David Garrick. Could these things all belong to the pursuit of pleasure in the name of 'polite' entertainment? Fairfax House's major summer exhibition challenges all preconceived ideas of Georgian gentility and what actually constituted refined entertainments for 'polite society'.
Opening on Friday 29th July, In Pursuit of Pleasure explores the Georgian world of entertainment and the pleasures that upper class society sought in all their different forms, from exotica to erotica, opera to sport, kangaroo-mania to balloon-mania, and prostitution to public hangings. Uncovering the vibrant social scene across English towns and cities, particularly York and London, this exhibition delves into the tempting array of decadent activities and pleasurable pursuits catering for all tastes and predilections.
The eighteenth-century recreations that remain ever popular, such as racing, cricket and theatre, contrast sharply with those pursuits that today have fallen from favour and even from memory – 'freak' shows, frost fairs (carnivals held on frozen rivers) and the voyeuristic pleasures of visiting Bedlam. This was a period when great fascination was found in the weird and the wonderful, and indeed pleasurable curiosity could be indulged for a price. Tickets could be bought for almost anything: to see human 'oddities' in all their forms whether the country's largest man or smallest man, to gain entry to asylums to see the unfortunate inmates in all their fascinating misery, to attend the theatre or the phenomenally fashionable opera, to visit fairs, circus' and menageries, or to indulge in the Pleasure Gardens, such as Vauxhall and Ranelagh, where, apart from the musical entertainments, promenading, gaming, masked balls and performing arts on offer, delight and pleasure might also lurk behind every bush. Pleasure and entertainment were readily for sale in the long 18th century, and high or low, wealthy or poor there was something for all tastes and purses. A veritable array of pursuits as diverse as they were sophisticated were guaranteed to deliver pleasure.
In Pursuit of Pleasure specifically spotlights the richness of Georgian York's offerings as the social capital of the North and the place to see and be seen. With Burlington's exquisite new Assembly Rooms, the excitement of the races, as well as the city's renowned Theatre Royal, the city enjoyed a social and cultural boom in the 18th century. The explosion of luxury retail experiences combined to make York the destination of choice for those in pursuit of refined amusement.
The exhibition also looks at the crowd-pulling power of sport. Combat matches such as bare-knuckle prize fighting and fencing involving renowned swordsmen could draw spectators in their hundreds, while racing was at the very heart of the social calendar, around which revolved dinners and a host of other entertainments. A rare 18th century cricket bat on loan from Lords and the MCC, a ticket to a cricket match and a remarkable painting from 1779 of an all-ladies team of cricketers led by the Countess of Derby reveal the very great popular appeal that cricket had as a spectator sport at this time.
Guaranteed to raise an eyebrow, In Pursuit of Pleasure also opens a window onto the outrageous and sometimes shocking behaviour of 'polite society'. Entertainments that today, would surprise and perhaps disgust, were then accepted norms of society – and indeed upper class 'polite' society. The same society that was agog with a fascination for exotic animals imported from around the world, and paid to see these strange and wonderful creatures in menageries (from giraffes to kangaroos to ligers – an attempt at cross-breeding lions and tigers), also had a thirst for some of the bloodiest forms of 'entertainment' in the form of animal baiting. Crowds bayed for blood and gambled their money on the winning beast be it bear, bull or dog, or simply the universal pastime of cock fighting.
This picture of Georgian entertainment is told through a kaleidoscope of objects: a ticket for the English lottery, an early 19th century condom, a jockey's silks, personal objects belonging to the famous actor David Garrick, cock spurs, playbill from a subscription concert by Mr. Rauzzini, a soprano castrato whose adoring female following was legendry – through to the more bizarre – a beautifully modelled 18th century ivory sex toy with pump – and the downright outrageous, ceremonial objects from The Beggar's Benison club – a men's club dedicated to the pleasure of sex.
Clubs in the long eighteenth century were a hugely popular and convivial form of entertainment and sociable activity for elite male society – and could offer, depending on your taste, very varied club agendas and rules. The minute book of York's Good Humour Club (c.1725-1800), of which Laurence Sterne was a member, tells a tale of the simple enjoyment of companionship and conviviality around a good supper and copious amounts of punch. The Beggar's Benison Club, however, perhaps stands out along with the Hellfire Club as a society operating at the more extreme end of male 'clubishness' but nevertheless underlines Georgian Britain's accepted libertine culture amongst the wealthy elite. A series of highly explicit and intriguing objects (on loan from St. Andrews University) were the focus of this Scottish-based club, around which obscene songs and toasts, initiation rituals and debauched practices were performed, revealing this club's simple but dedicated agenda of sex.
Indeed wanton pleasures of the flesh are never far away in the story of Georgian entertainment where a relatively candid approach to such matters was taken. Harris's List of Covent Garden Ladies (Or Man of Pleasure's Kalendar) was a very instructive annual directory of prostitutes working in London detailing the physical appearance and sexual specialties of about 120–190 women.
In the same way, brutality and death take centre stage in this story of entertainment. 'Polite' society indulged a taste for notorious trials, visiting prisons and raucous and bloody activities such as cockfighting, bear baiting and street boxing. Race day also guaranteed the ultimate thrilling spectacle as crowds flocked with gruesome and macabre delight to see executions at the three legged mare on race-day morning. This is an exhibition not necessarily for the squeamish – it includes a hangman's noose that was used for public hangings in Lancaster up until the 1830s.
In Pursuit of Pleasure contains material that is rarely on display to the public, and never before gathered to together to tell the story of Georgian society's thirst to be entertained by diversity and depravity, and everything in between. Lenders to the exhibition include The Foundling Museum, York Racecourse, The Science Museum, The Marylebone Cricket Club (Lord's), The Garrick Club, Hereford Museums, Brighton and Hove Museums, The Laurence Sterne Trust, York Explore, The University of York, York Museum Trust, The University of St Andrews, Leeds Museums & Galleries, Leeds University as well as a host of private collectors who have all generously allowed artefacts be put on public view.
Hannah Phillip, Director of Fairfax House comments: 'We all tend to have pre-conceived notions about the Georgians. Often the elegant characters of Jane Austen's novels might spring to mind. But the world of Georgian entertainment was much more murky and far seamier than people might imagine.
Never have we had an exhibition that quite so visually celebrates and explicitly challenges the notions of what Georgian 'polite society' was about. Dispense with ideas about prudish Victorians and images of gentility and refinement. In this exhibition, death goes hand in hand with glorious music, art and theatre, the weird meets the wonderful, and human nature with its fascination for brutality and the extreme is put under the microscope.'
Notes
From Exotic to Erotica ~ IN PURSUIT OF PLEASURE: The Polite & Impolite World of Georgian Entertainment opens on Friday 29th July and will run until 31st December 2016.
Fairfax House is open daily from Saturday 6th February.
For more information on the House, exhibition and events visit: www.fairfaxhouse.co.uk
Press Contacts: Hannah Phillip, Director Tel: 01904 655543