There is a mystery afoot at Fairfax House… and the quest is on to solve The Mystery of the Missing Jewels.
In Fairfax House's latest creation, children are asked to turn detective in a quest to find the missing diamond jewels that have been stolen from Fairfax House.
This story revolves around The Townhouse Mouse, a concept that Fairfax House launched just last year, and the smallest inhabitant of Fairfax House, Gregory – who is the House's new children's mascot and ambassador.
Taking this concept a step further, the Quest for older children aged 8 to 12 years challenges them to act as historical detectives and solve clues using both their imagination and problem-solving skills to uncover who out of a line-up of suspects has committed the crime.
The Crime: On Wednesday last, a robbery occurred at Fairfax House, Castlegate. Notably, a rare diamond necklace of much worth 'The Fairfax Brilliants' was taken. No use of force to gain entry was detected. Gregory Townhouse mouse, offers a reward for discovering any person concern'd in the theft.
Brilliants – a Georgian name for diamonds, are what have been stolen from Anne, the daughter of Gregory Townhouse Mouse. Using primary sources documents (including 18th century bills and letters from the Fairfax Archive at Northallerton), as well as close observation of locations in the House, sleuths are challenged to crack six clues to help lead them to finding out who dunnit.
The line-up of suspects and their statements are as intriguing as an Agatha Christie novel, each with a possible motive and opportunity for committing the theft.
Mousieur Seguin, Confectioner
Thomas Kip, Linkboy
Hannah Garthwaite, Dressmaker
James O' Connall Esq., Gentlemouse
Molly Pickering, Housemaid
Tobias Labadee, Sailor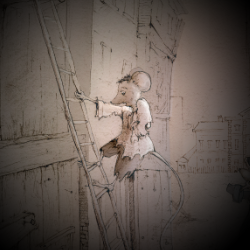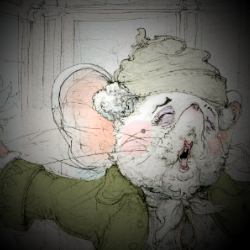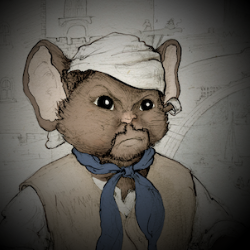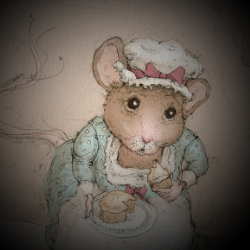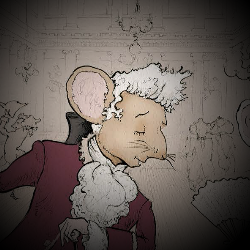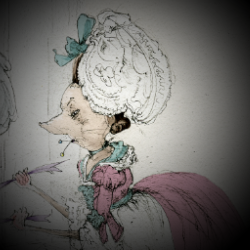 What makes this so special is the unique way in which the characters have been brought to life. These characters have been drawn by the exceptionally talented illustrator, Nick Ellwood. Darker in style and tone than The Townhouse Mouse Trail created for younger children, the characters in this plot come from a wide variety of backgrounds. Inspired by real 18th century characters connected to the house, or drawn from the types of people that would have made up the melting-pot of York life, each mouse character brings a new perspective to Georgian city living.
Most especially, the Quest starts to turn our attention to what is going on outside of the four walls of Fairfax House – and takes us into the world beyond and the streets of Georgian York. Illustrator Nick Ellwood, in true Hogarthian-style, has created a set of street and city scenes to accompany the characters which are extraordinary in their detail and ability to bring Georgian York alive. A remarkable depiction of the bustling docks by the river bringing tall ships into the city centre, the poverty of medieval Water Lanes and the thriving shops and confectioners of Stonegate – all from a mouse-eye view.
The new Quest will be launched on Saturday 9th April in the last weekend of the school holidays with a day full of special activities including the chance to work with an illustrator to create your own mouse illustrations. Jenna Drury, the Quest Author, will also be in the house masquerading as an 18th century detective – come and find her.
ENDS
Press Contacts: Hannah Phillip, Director Tel: 01904 655543
Email: hannahphillip@yorkcivictrust.co.uk