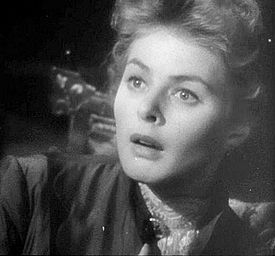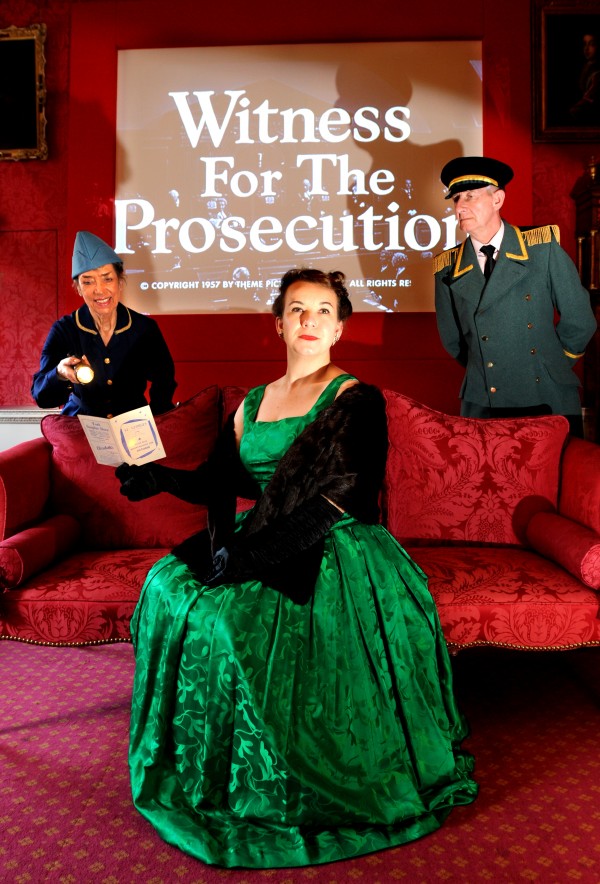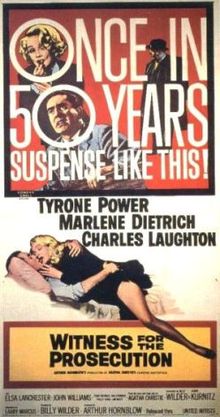 MURDER & MYSTERY
PHOTOCALL: Thursday, 8th November at 2.00pm, Fairfax House reverts to its former life as St George's cinema with 1950s glamour and fashion for the gala night opening of 'Witness for the Prosecution'
Intrigue, suspense and thrills galore are delivered in a week of 'Murder and Mystery' themed classic cinema as part of Silver Screen 2012. A line-up of cinema's finest actors and six of the greatest thrillers and 'whodunits' from the 1940s and 50s will be screened across ten days in a festival of classic film that evokes the golden age of Hollywood and celebrates Fairfax House's former life as St. George's Cinema.
Ingrid Bergman, Charles Laughton, Tyrone Power, Trevor Howard, Alastair Sim and Barbara Stanwyck are just a handful of the names that can all be seen on the big screen at Fairfax House from Friday 9 November to Sunday 18 November 2O12.
A special screening of Witness for the Prosecution (originally screened at St. George's Cinema) will be the gala billing for the opening night on Friday 9 November at 7.00pm. This ultimate suspense mystery sets the pace for a week of white-knuckle viewing. The red carpet evening will be themed around Murder & Mystery and inspired by the glamorous era of the 1950s with an opportunity to dress up as your favourite film character, plus nostalgic music of the period provided by local musicians.
Other screenings across the 10 days will include Witness for the Prosecution (1957), Laura (1944), Double Indemnity (1944), Gaslight (1944), Green for Danger (1946), and Strangers on a Train (1951). See Editor's notes for screening times.
Nominated for a host of Academy Awards each of these films represent the best of Britain and America's prowess in creating psychological thrillers that keep the audience reeling from one twist and turn to the next. Featuring star-studded casts and the ultimate film-noir, thriller directors such as Alfred Hitchcock (Strangers on a Train) and Billy Wilder (Double Indemnity, Laura), this is an event for cinema buffs, murder and mystery addicts and anyone who loves a good old-fashioned whodunit.
Hannah Phillip, Director of Fairfax House commented, "We are delighted to be able to explore this hidden and unusual aspect of the House's heritage, and to be opening St. George's cinema doors once more at Fairfax House. Silver Screen is now in its third season due to the great popularity it has gathered. The World War II themed festival in 2010 was an overwhelming success with both the House and visitors entering into the spirit of the war years. Silver Screen cinema-goers loved the atmosphere and experience of stepping back in time to when cinema was at its heights. So by popular demand, Silver Screen is back and we have a superb line-up of classic films, many of which were actually screened at St George's cinema. This is a special chance relive its former days and to experience the house as it has not been seen since the 1960s and before. All the trappings of cinema-going during the 1950s will return – Commissionaire ticket-collecting to greet you at the door, usherettes to show you to your seat, ice-creams at the interval and of course the essential big screen back in place."
Fairfax House is also concurrently running a special oral history project to collect memories of St. George's Cinema and record the building's important 20th century history as a thriving cinema and dancehall. The project will recapture the excitement of a very different time in the history of Fairfax House, and these histories will be used to create a public exhibition that will celebrate local memories and York's rich cinematic heritage. Fairfax House is encouraging anyone with memories of coming to St. George's to see a film or a special event, or who was involved in working at the cinema, perhaps as a projectionist or usherette, to come forward. If they would like to share their stories about the cinema, the House would love to hear from them.
For more information visit the website at www.fairfaxhouse.co.uk
Ends
Press Contacts:         Hannah Phillip, Director Tel: 01904 655543
Email: hannahphillip@yorkcivictrust.co.uk
 Editor's Notes
SCREENINGS:
Witness for the Prosecution (1957)
GALA NIGHT: Friday 9 November at 7.00pm
Saturday 17 November at 7.00pm
Laura (1944)
Saturday 10 November at 7.00pm
Thursday 15 November at 4.30pm
Double Indemnity (1944)
Sunday 11 November at 4.30pm
Sunday 18 November at 7.30pm
Gaslight (1944)
Sunday 11 November at 7.30pm
Sunday 18 November at 4.30pm
Green for Danger (1946)
Monday 12 November at 4.30pm
Thursday 15 November at 7.30pm
Strangers on a Train (1951)
Monday 12 November at 7.30pm
Friday 16 November at 7.00pm