Explore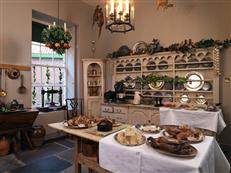 Come with us on a virtual tour of Fairfax House, a home built as a dowry for Anne Fairfax, daughter of Lord Fairfax of Gilling Castle.
You are free to explore the rooms in any order you choose but we suggest you begin on the ground floor in the Library.
THE COLLECTION
This section allows you to discover more about individual items in the Fairfax House collection.