The Restoration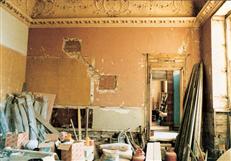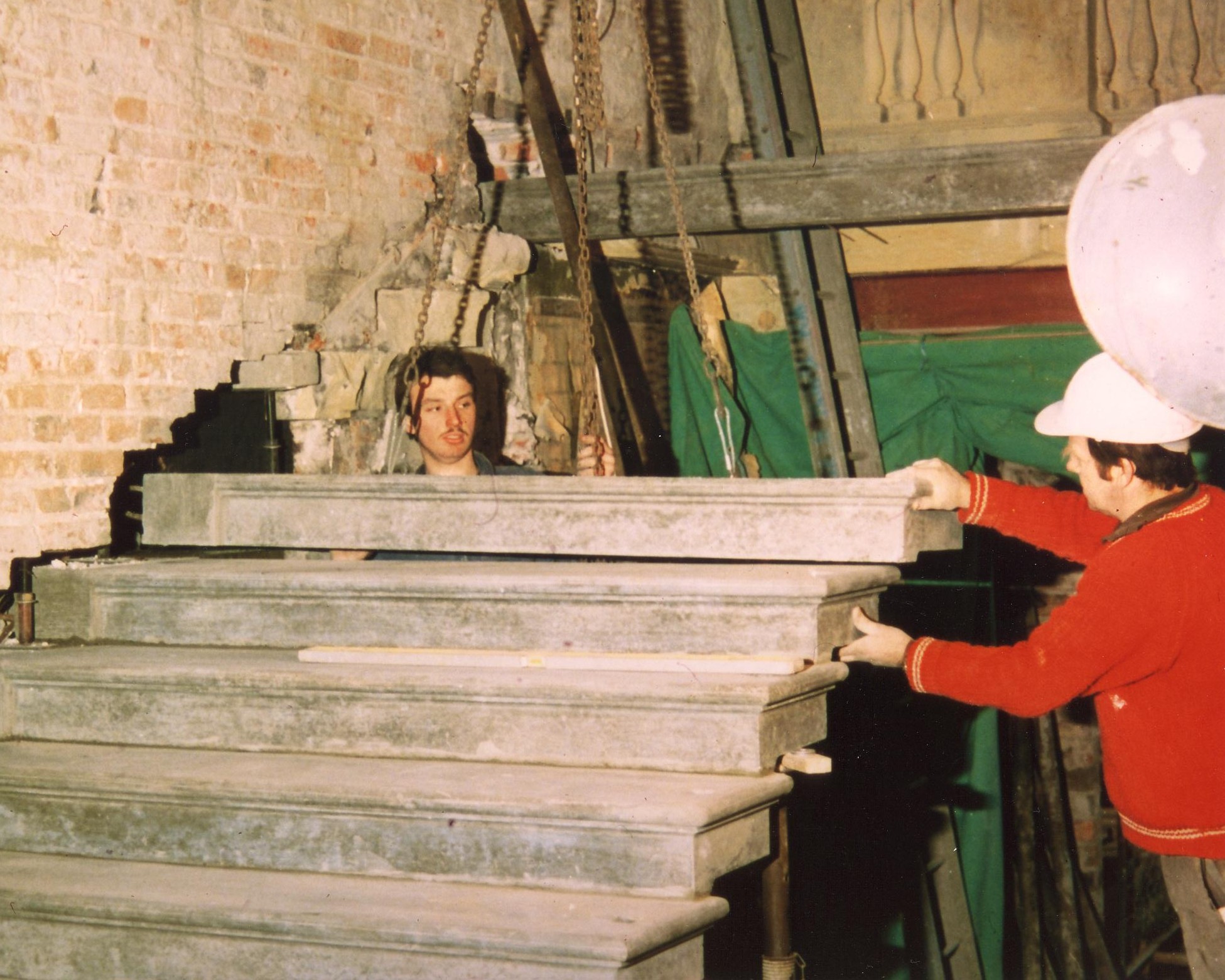 After a vibrant and varied life, first as a private residence, then as a gentleman's club and later as a cinema and dance hall, by 1980 Fairfax House stood empty.
Conscious of the historical importance of the building and the outstanding quality of its design, the Chairman of the York Civic Trust, John Shannon, wrote to the City Council asking if the Trust might take on the restoration of Fairfax House. The council agreed and in 1980 Bridlington architect Francis Johnson FRIBA was appointed to oversee the restoration.
Francis Johnson like John Carr before him, gathered a specialist team of largely locally based craftsmen, and over two years magnificently restored the fabric and interior decorative details of the house. The scale of the work was enormous, from the installation of a concrete raft under the whole building, to 20,000 man hours of cleaning the fine detail of the stucco-work. The York firm of William Birch & Son were the main contractors, with joinery by Hare & Ransome, decoration by Bellerbys Ltd, leadwork and stonework by W.M. Anelay Ltd., roofing by Joseph Hargraves, carved woodwork by Dick Reid, stucco repair by Leonard Stead & Son Ltd., and wrought iron by Moorside Wrought Iron of Kirbymoorside.
The whole restoration project cost £750,000 (in 1980) and the house, with the Terry Collection of Georgian furniture, was opened to the public by the Duchess of Kent on 31 October 1984. In order to guarantee the preservation of the building for posterity, and ensure its ownership remained within York, in October 2008 York Conservation Trust purchased the house from York Civic Trust – leasing it back to them at a nominal rent so that the Civic Trust could continue to run the Museum without the burden of the upkeep of a Grade 1 Listed building.
In the years since its remarkable restoration Fairfax House has continued to add to its rich collection, seeing each of its historic rooms brought magnificently back to life. Today the house is, in the words of Simon Jenkins in his book England's Thousand Best Houses, 'among the finest Georgian survivals in England' and stands as a testament to remarkable talents of generations of architects and craftsmen.