John Carr of York: Architect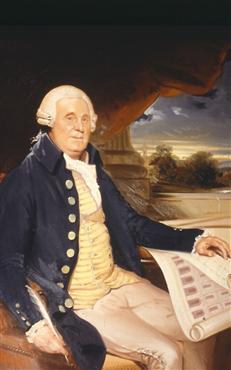 John Carr dominated the building world in the North of England in the second half of the eighteenth-century. From relatively humble beginnings Carr rose to become the leading architect in the north with several hundred commissions to his credit, amassing a considerable fortune and securing for himself a name as one of the country's finest neo-classical architects.
Across the course of his long and prolific career, John Carr (1723-1807) created a litany of illustrious buildings and elegant examples of domestic and public architecture, many of which were recorded in Colen Campell's influential 'Vitruvius Britannicus' (1771). His commissions included country houses, model villages and farms, stable blocks, a variety of gate lodges, gateways, garden temples, ornamental buildings, and countless bridges thanks to his work as Bridgemaster for the North and West Ridings of Yorkshire. Notable amongst them are Harewood House, Buxton Assembly rooms Wentworth Woodhouse and of course Fairfax House.
Whilst Carr's designs reflected new architectural tastes and metropolitan fashions, he was above all a highly practical designer. His hallmarks were well-proportioned rooms creating a sense of space and light and generous and functional living spaces underpinned by traditional materials and soundness of construction. As was the case at Fairfax House, Carr often worked closely with his patrons, always keeping their needs and comforts at the forefront of any design. However, he was also astute when it came to the economics of architecture, carefully weighting the aspirational desires of his patrons with the realities of their budgets. This balancing of needs confirmed Carr's reputation as an architect who could effectively marry architectural beauty with practically and economy, when needed.
Carr's impact is perhaps felt and seen most strongly in York where he left a lasting visible legacy on the architecture of the city. He designed both elegant private residences and magnificent civic buildings such as the Racecourse Grandstand, Assize Courts, Female Prison (now the Castle Museum) and Bootham Park Hospital. John Carr made York his base in the early 1750s, becoming a freeman in 1752 and serving twice as Lord Mayor in his lifetime. Although born at Hornbury near Wakefield in 1723, Carr's close affiliation to the city is recognised in his honorary title of 'John Carr of York'.