The Portrait
Description
Half-length portrait of Elizabeth Constable (nee Clifford), Viscountess Dunbar. Oil on canvas in original carved and giltwood frame, measuring 29×24 inches (37 x 32 inches including the frame). Signed with the GK monogram of Sir Godfrey Kneller to the left. The signature has been confirmed as original to the painting. A slightly later inscription to the lower left identifies the sitter. The work has recently undergone restoration and so is in excellent condition.
The insciption reads: Elizabeth Viscountess Dunbar. Daughter of the Lord Clifford which was drawn aged 25… Anno Domini – 1716
Painted a short time before Elizabeth's first marriage in 1718, this is a very fine example of Kneller's work in the early-eighteenth century and is one of his more intimate female studies. The sitter is unencumbered by high fashion or a background of stately topography, with the emphasis placed instead directly on her alluring femininity, enhanced by the falling hair around her shoulder. This looseness of focus is created with a free fluidity of brushstrokes. The techniques used here are an excellent demonstration of Kneller's typical style. The bold handling of the flesh tones is Kneller at his most emphatic, while the sizeable areas of grey ground we see are indicative of his method of painting quickly, developed by this stage in his career to cope with the many demands of a large circle of patrons.
The Artist
Born in Germany in 1646, Kneller settled in England and there became the leading portraitist in the late-seventeenth and early-eighteenth centuries. He studied in Amsterdam, and later Italy before moving to England in probably the mid-1670s. There he established himself as the dominant court and society painter by the beginning of the reign of James II. Following the accession of William III and Mary II in 1688, Kneller was appointed their principal painter. He was knighted in 1692 and in 1715 created a Baronet by George I, an unprecedented honour for a painter. He is probably most famous for his 'Kit-Cat Portraits' a series of more than forty portraits of members of the Kit-Cat Club – now on display at the National Portrait Gallery. At the time of his death in 1723, about five hundred works remained unfinished in his studio.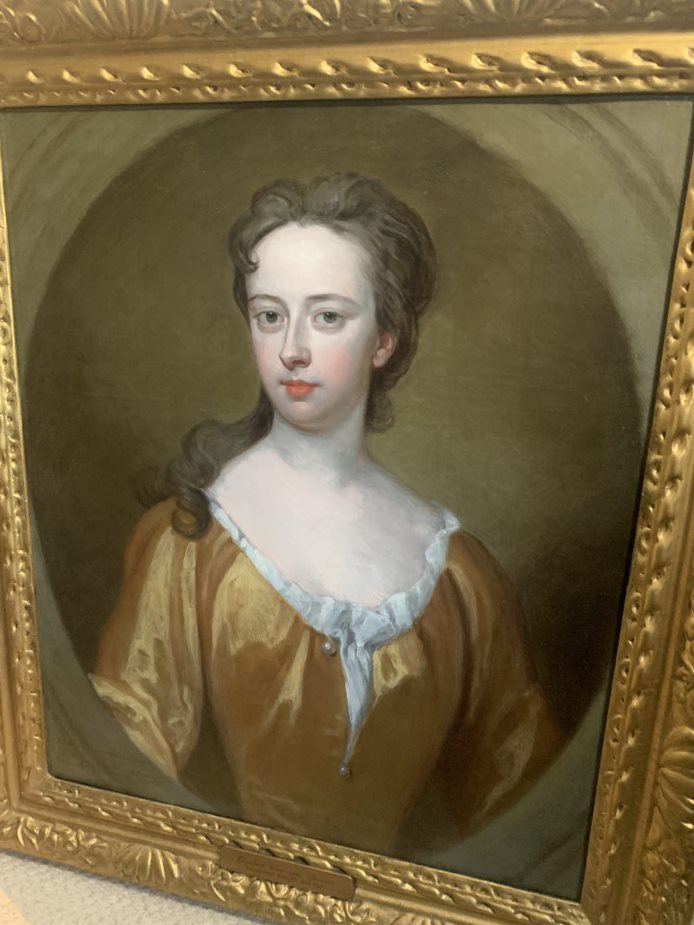 Provenance:
Provenance before 1969 unknown. Research being undertaken.
Christie's London, Sale: Fine English Pictures, 20.6.1969, Lot 9. Bt. Oakley
Heathcote Ball, Appleby Magna, 1987.
The Collection of the late Dr Peter Wakely, 2021.